About
What is a Virtual 3D Space?
Virtual 3D Spaces are more than 3D models or virtual tours. They're a completely new form of immersive 3D media that invites you to explore a place as if you were really there. We create interactive 3D and VR experiences, and tie it into your Maintenance Care Asset database to provide you with an immediate visual of your equipment list within you facility.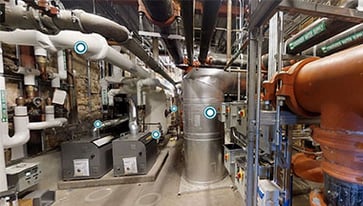 Check Out This Example!